What's Crackin': Scared & Naked Edition
This Week In Stuff
Twerking World Record Set In NY
This Wednesday 358 big beautiful booties gathered in New York to set one of the most pointless world records since Ashrita Furman crushed 80 eggs with his head in one minute. That's right, all these women got together to twerk at the same time. Although "twerking" is a supposedly new dance move, it's been around for as long as sluts have danced (aka Madonna). What kind of primitive species have we become? How can we possibly find a way to award such foolish behavior? Why aren't they shaking their stupid boobs instead? So many questions I don't care to find the answers for.
Man Pays Water Bill With Cocaine
This week a man walked into the Deltona Water Company office and handed the dealer an envelope. Upon opening the sealed envelope the teller found that it contained something much more valuable than money, cocaine! Guess where this happened? Go ahead and guess, yes of course it happened in Florida (America's chode). I wouldn't be surprised if the man in question ended up being identified as DMX himself. Must have been some crappy blow if the dude couldn't sell it prior to giving it to the city. Somebody's water is getting shut off!
Naked Haunted House
This Halloween you're going to literally be scared out of your pants. A Pennsylvania Haunted House has announced its new Naked & Scared Challenge as part of their Shocktoberfest event (sounds a little rape-y?). Rather than using farm workers in Jason Voorhees masks and hydraulic hell hounds, this haunted house is counting on you being afraid of your true worst nightmare: nakedness. Sounds like this is actually just an excuse to film some weird college co-ed cult classic. Imagine the fear in the kids that make it all the way to the end of the course in their birthday suits just to find a giant demon with a four foot stone penis ready to "scare" that ass.
Google Glitch
This Thursday the internet giant Google suffered a massive glitch as messages were delivered to the wrong recipients. Imagine the embarrassment when trying to tell your mistress you want to eat BBQ off her steak hole and it winds up in your wife's inbox. Or you're trying to tell your coworker that your boss is detrimental to his own company and it ends up in his inbox (not like he'll ever read it). People were freaking out as they were suddenly caught in lies and scandals within minutes, Google has apologized and has said the error has since been fixed. Yeah right Google, we'd all be better off posting our contact lists on 4Chan at this point.
Flesh Eating Drug Hits The Streets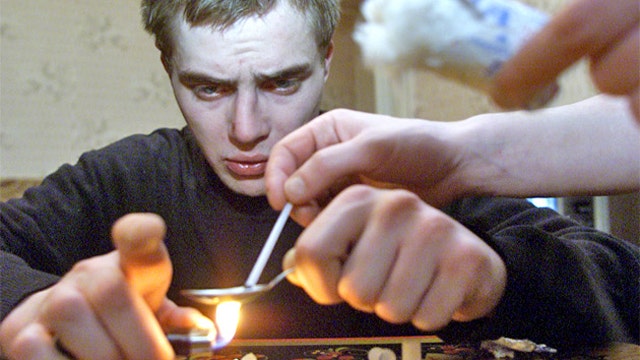 Bath Salts are so 2012. This week the Russian drug "Krokodil" made its North American debut. The drug is a synthetic, bathtub version of heroin that has monstrous side effects like literally eating your flesh from the inside out to leave scaly and rotten open wounds all over the body (hence the name Krokodil). The life expectancy of a Krok user is roughly 3 years. If heroin is too expensive for you, and you're willing to lose some body parts, I don't think you're planning on a long term life plan. We doubt it will be around long considering the virality of disturbing side effect pictures currently circulating the local porn hubs.
This Week In Camobear
Evil Ebenezer – "Sunshine" Official Video
Evil Ebenezer has just released the video for his second single, "Sunshine" from his new album HOWL produced and directed by Stuey Kubrick. Check out the video below and purchase the record HERE.
This Week In Cariboo
Come down to
Fortune Sound Club (147 E Pender, Vancouver)
for the
Friday, September 27 edition of Happy Ending Fridays
featuring
Hello Moonrock Fashion Show + Kinetic Diction EP release party + W.I.G. deejays Tyler & Matisse!
Everybody's gonna be there 'cause HEF is the official afterparty for
Vancouver Videograss, Deja Vu
, and
Take It Easy
so get your ass down to Fortune for some
Hello Moonrock garms
inspired by visits to the dark side of the moon and jams from local rap crew
Kinetic Diction
!