What's Crackin': Epic Selfie Edition
This Week In Stuff
Plane Crash Survivor Takes Epic Selfie
39 year old Ferninand Puentes knows how to work his social media. This week an aircraft carrying 9 passengers crashed into the ocean outside of Hawaii. As soon as they knew the plane was going down, Puentes snapped into internet mode and recorded the whole thing with his GoPro camera. As he swam away from the wreckage he turned the camera on himself and took an amazing selfie with the tail of the plane sinking behind him.
---
Cocaine Found at Justin Beebhairs House?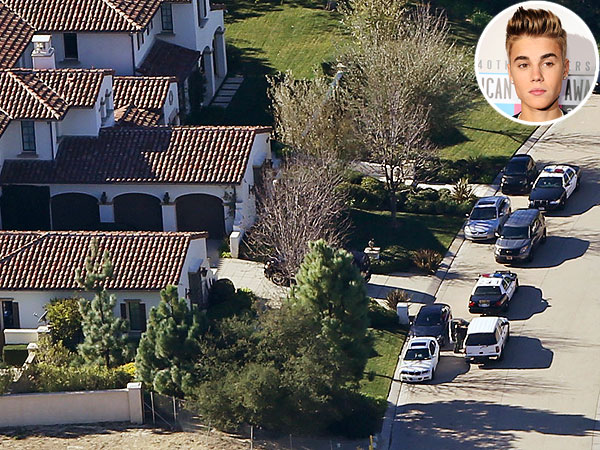 In the wacky world of celebrity problems, Justin Bieber's home was raided this week with a warrant to find evidence of him egging his neighbors house as they accused him of. During the raid, Police said that a pile of cocaine was in plain view. Justin's long time childhood friend, rapper Lil Za, took the heat over the nose candy and was arrested (street cred!). So far they have said that Bieber is in no way tied to the cocaine. You know, because everyone has a childhood friend that uses your money to do hella blow while you take no part in it.
---
Scientists Scour Internet For Time Travel Proof
This week scientists have spent time doing something pretty stupid. In a new attempt to find proof of time travel, researchers have been scouring the internet (blogs, social media, news sites, etc.) to try and find evidence of someone posting about a significant event before knowledge of it would be possible. This is all good in theory, but who in their right mind would discover time travel, and then use it to update their Tumblr with knowledge of future events? Come on Science, you're smarter than that!
---
The Bill Murray AMA
The most interesting man in the world, Bill F*ckin Murray, stopped by Reddit this week to do an impromptu AMA. The interview was filled with interesting insight, and answers you could only expect from the Ghostbustin' Scrooge himself. Known for his random events of awesome, such as taking someones french fries and telling them "no one will ever believe you." and walking into a SXSW bar with RZA and GZA only to jump behind the bar and start serving people Tequila. Get a little more insight into the man of pure awesome. Click HERE to read his AMA.
---
This Week In Camobear
Abadawn – Bombs Over Bedstuy VIDEO
This week Abadawn released an ultra-DIY video in the fashion of Bob Dylan's infamous "Subterranean Homesick Blues" where the emcee examines a time not too long ago where none of this technology existed, and all the distraction that has come along with it now that it's here. Check it out!

This Week In Cariboo
Brought To You By
CARIBOO BREWING
URBANEARS
MAD DECENT
WINNIE COOPER
LIVESTOCK
CHERCHEZ LA FEMME
ABSOLUTE VODKA